Dr. Phil Gifts
Please read the preceeding entry before this one!
Dr. Phil (or I should say Dr. Phil's advertisers) gave us a long list of gifts for being in the audience. It was awesome! He started announcing the gifts and the crowd went nuts. We were jumping around and clapping and screaming so hard that by the end of the list, we actually had no idea what it was that we were getting. However, once we got everything sorted out, it turned out to be quite the score. We got:
T-Mobile Samsung e635 cell phone


2 Annual Passports to Disneyland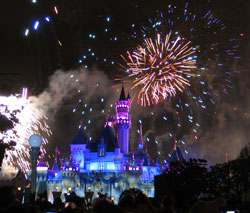 Gold Mickey Mouse ears

New Balance 715 Training shoes

Cargo Cosmetics makeup set

Live Life Love Denim Jeans
(no picture, but here's the website!)

London Sole Shoes (our choice from 12 of their most popular styles)

Triple Pave' Rolling Band ring from Inspiredsilver.com
(no picture but you can see it here)

Kashwere Robe

Shania Twain "Shania" Perfume
(not yet released, so check it out here)

Jennifer Lopez "Live" Perfume

CD Single of Bonnie Raitt's "I Will Not Be Broken"

Maxx New York Purse
(can't find a picture but it's red suede and leather)

And two Dove bath products:


AND

WOO HOO!
Posted by Shelby at August 25, 2005 06:10 PM