Meme Pictures
Katrina wanted to see my toothbrush. Here's where it lives when I'm not using it: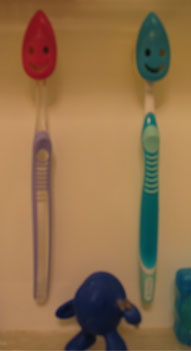 And here it is all on its own: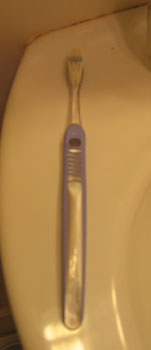 Ira said: Hi Shelby, well I would like to know your favorite tree or Flower, that are growing in your garten, than your favourit place (at home or out of home)where you prefer to write your novels..
My favorite flowers are the roses that grow in front of our house: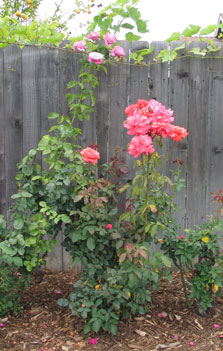 And I write my novels at this desk. Really, I know where everything is! Ha ha.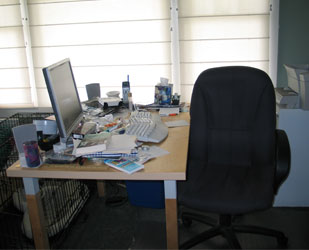 Thanks for playing! Any others?
Posted by Shelby at June 8, 2006 03:46 PM