It's a Beagle Photoshoot!
I figured it had been too long since we've seen some good beagle pictures, so I did a photoshoot! There are a lot of piccies so I put them in the extended entry. Click on any for a larger image...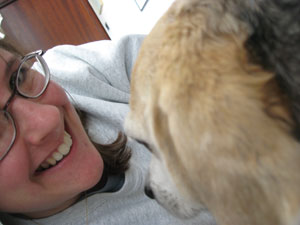 Sleepy Scout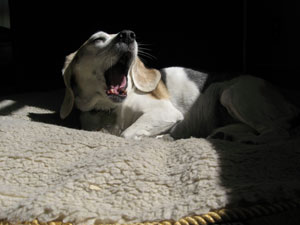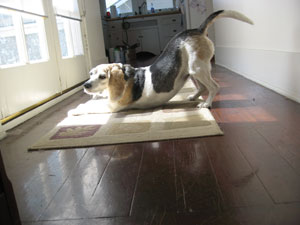 Digory on the move. Scout is squinting because he just whapped her in the face with his tail. This happens a lot.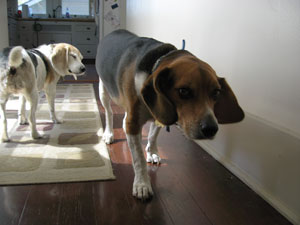 Digory can be hard to photograph because he's always moving. Note the wagging tail.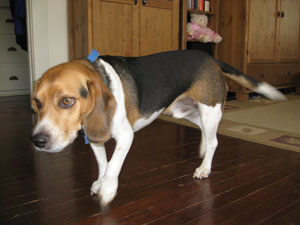 There we go--now he's sleeping!!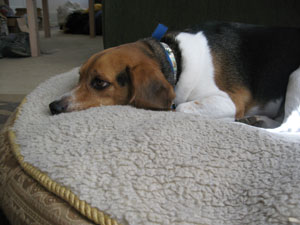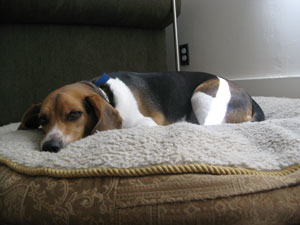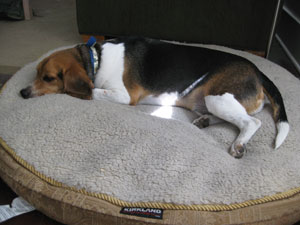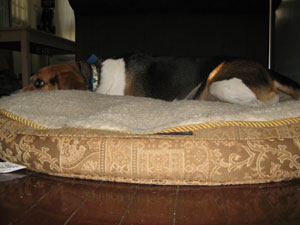 This was a great picture until Scout got up and walked away.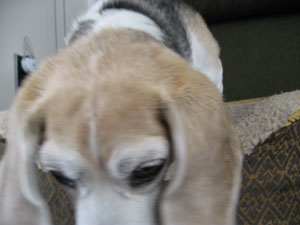 The Brave Little Dog takes on the vacuum! I'll bite you, bitch!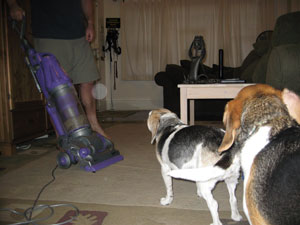 Scout saves the household by capturing the hedgehog.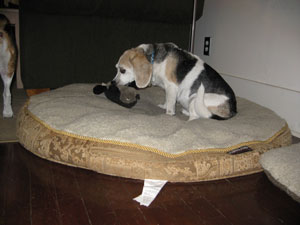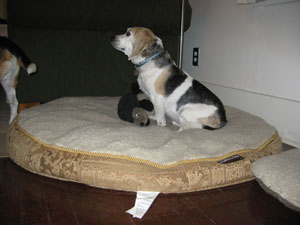 "Quit harrassing me. I'm taking my hedgehog elsewhere"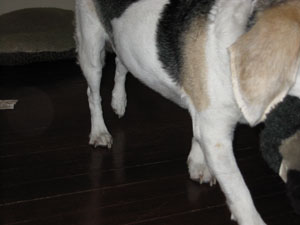 "Is there anything more satisfying than the taste of a fresh kill?"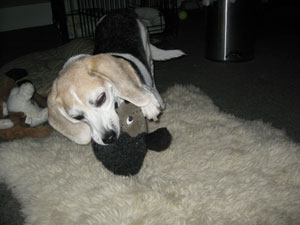 "WHAT DO YOU MEAN IT'S STUFFED??"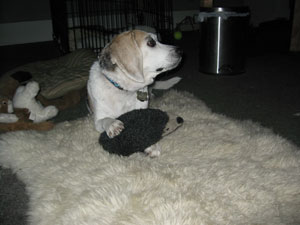 "Meh, I don't care"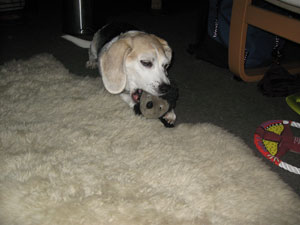 Profile of a dog who doesn't want to sit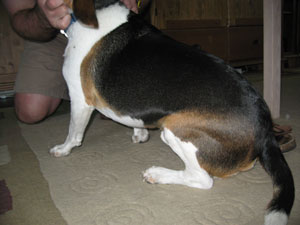 Dog butt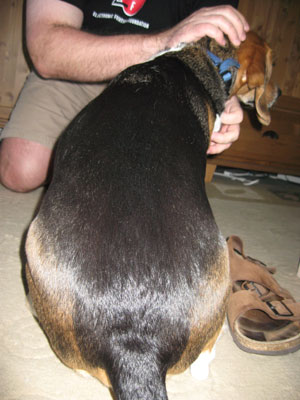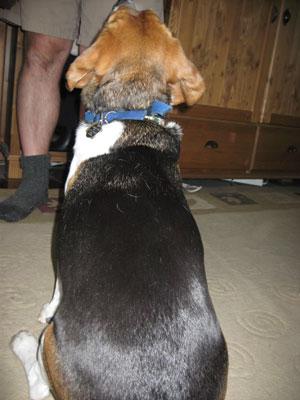 "If you took this sock off, I'd be happy to chew it for you"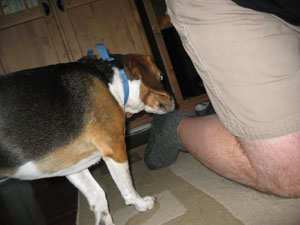 I love Scout's markings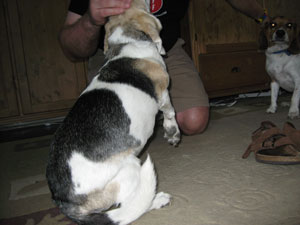 Posted by Shelby at March 12, 2008 10:14 PM