My New 'Do
So I finally got around to cutting my hair. I chopped about 5 inches off! I'm in a bad place with my bangs still. I used to wear them straight across my forehead but got tired of that style so I decided to do something different. However, I didn't consult a hair professional before that, so I just trimmed them myself, straight across again. I'm actually very good at trimming my own hair in a straight line--even my old stylist said she couldn't tell I'd done them myself. Unfortunately, it was the wrong thing to do for side-parted bangs, since now one side really, really needs to grow out and it's going to take a while. Damn.
Anyway, as a result I've been pinning my bangs back with a clip because I can't deal with them in my eyes at work. My new style also incorporates the side bangs and I may have to pin them back too for a month or so because they're long enough to stay on their own. Oh well.
I got a new stylist. I'd been seeing Kim, my mom's stylist and the one who did my hair all throughout high school, but she is up in Palos Verdes and it's just hard to get out there (45 min. away without traffic) in time for an appointment, especially with my work schedule. She kept saying, "You really need to find someone in Orange County." So a friend of mine from the internet recommended TriKo Salon in Newport Beach and I made an appointment. I was thrilled! My stylist Jaime was awesome--we really hit it off and she had great ideas for my hair. I'm very thrilled with my cut. So here are the old pictures, and the new 'do is in the extended entry.
Old front: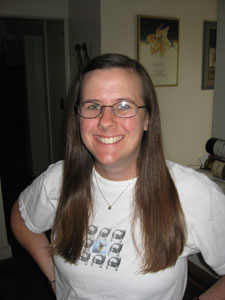 Old back: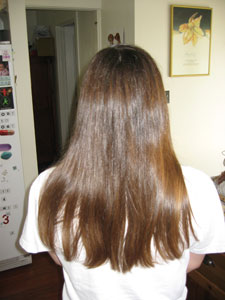 New front: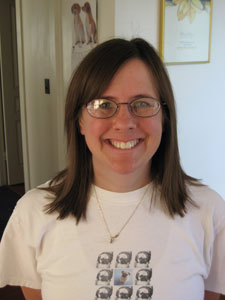 New back: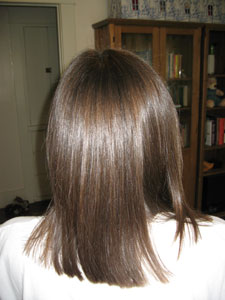 Posted by Shelby at
08:14 PM
|
Comments (7)